Afghan interpreter says Taliban beating ladies exterior Kabul airport
A former Afghan interpreter who has been making an attempt to flee the nation by means of Kabul's airport says he has noticed the Taliban beating folks – together with ladies – close to the gate that was focused in yesterday's lethal suicide bombing.
The interpreter, recognized by Newsy solely as Jack, reportedly was pushed away by the Taliban from the world of the Abbey Gate on Wednesday evening earlier than an explosion there killed 13 U.S. service members and dozens of Afghans.
"The Taliban, they had been beating the ladies," he advised Newsy. "They simply used the violence towards every civilian. They did not ask who has paperwork, they did not care."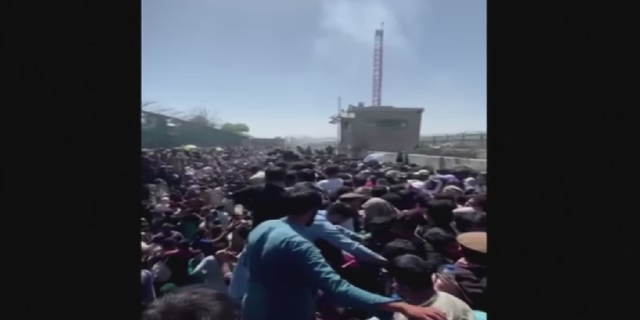 Jack reportedly had a letter from a U.S. congressman requesting his evacuation however he by no means managed to indicate it to the American troops stationed on the airport.
CLICK HERE TO GET THE FOX NEWS APP
"Everyone was making an attempt to get to the U.S. troops, however sadly, we could not make it," he advised Newsy, including that the Taliban fighters had been telling the crowds "We cannot enable anyone to go away Afghanistan. You should keep in our personal nation."
Jack additionally stated he has not returned to the airport because the explosion.
Supply