California police shoot armed boy, 13, who falsely claimed to have killed three individuals: cops
A 13-year-old boy who claimed to have killed three individuals was shot Thursday by Southern California police throughout a tense confrontation in a cemetery, authorities mentioned.
Officers with the San Bernardino Police Division have been dispatched to the Pioneer Memorial Cemetery round 1:50 p.m. when the kid referred to as and reported he killed three individuals. An investigation later decided the declare was unfaithful.
Whereas on the telephone with a dispatcher, the boy allegedly mentioned, "In the event that they kill me, I am going to should kill them," referring to responding officers, police mentioned.
NYPD SEARCHING FOR MURDERER OF QUEENS DIVORCE ATTRONEY FOUND STABBED IN HIS OFFICE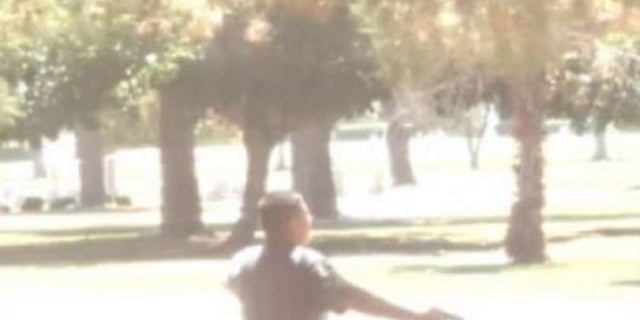 In the course of the name, the boy fired a number of pictures, authorities mentioned. A number of bystanders have been within the cemetery on the time however none have been injured.
Responding officers discovered the boy was armed with a handgun loaded with an prolonged journal, in response to police. They took positions across the perimeter of the cemetery to include him and shield the general public, police mentioned.
"They ready to make verbal contact with the suspect and negotiate his give up," police mentioned. "Because the officers have been doing this, the suspect fired a further shot from the gun."
The boy refused to drop the weapon and was shot after pointing his weapon at officers, police mentioned.
He was taken to a hospital to be handled for his accidents. His situation was not disclosed. No officers have been harm.
Authorities didn't disclose what number of pictures have been fired by officers.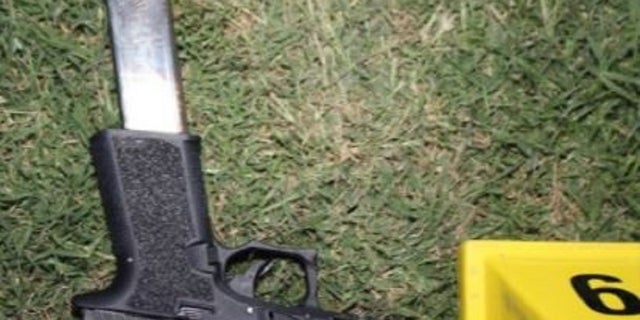 CLICK HERE TO GET THE FOX NEWS APP
After the capturing, detectives recovered two handguns, 4 extra magazines and a big cache of ammunition. Authorities mentioned the weapons and ammunition indicated the boy "was ready for a chronic confrontation."
He might have been trying suicide by cop, FOX 11 Los Angeles reported.