Ship crusing below Panama flag runs aground in northern Japan, oil leaking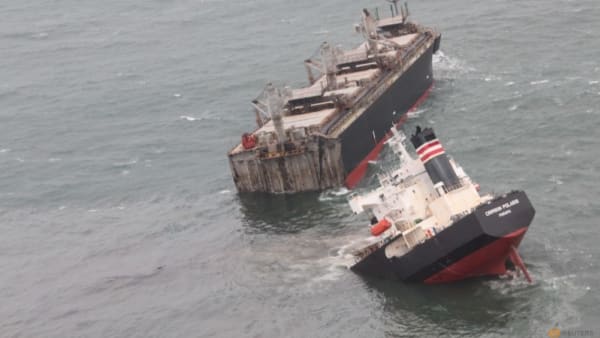 TOKYO: A Panamanian-registered ship ran aground in a northern Japanese harbour and was leaking oil, however there have been no accidents among the many 21 crew and the oil leak was being managed with no indicators it had reached shore, the Japan Coast Guard mentioned.
The 39,910-tonne vessel, the "Crimson Polaris," was carrying wooden chips when it ran aground on Wednesday (Aug 11) morning in Hachinohe harbour. It managed to free itself, however because of poor climate was unable to maneuver far and ended up anchoring about 4km out from the port.
Supply